Build a Culture of
Growth and Innovation
Increase engagement and retention by offering a collaborative environment that inspires learning, growth, knowledge-sharing and innovation.
Self Discovery
Assessments and guided workshops to uncover an individual's purpose, strengths, and opportunities.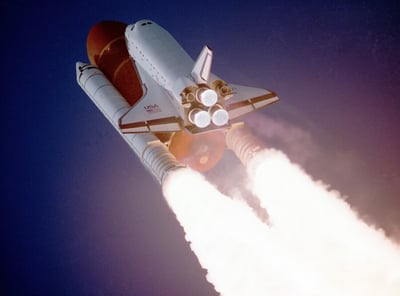 Professional Development
Goal mapping and curated resources to refine opportunities and achieve growth goals.
Community
Share resources, engage in rich discussions and build relationships across your organization.
Guidance
Coaches and mentors who help define goals, navigate challenges, share experiences, and accelerate growth.

Schedule Your Demo
Learn how RevvGo can inspire greatness in your company.
Rising professionals increasingly expect that their employers are on top of their development needs.
94%
Higher Retention
When offering them opportunities to learn and grow.
7 - 8x
Agility & Innovation
When managers show interest in their employees.
14 - 29%
Increased Profit
When workers know their strengths and how to utilize them.
Why RevvGo

Shared Knowledge
A private online community that brings together your employees and provokes meaningful conversations.

Customize your employee's experience with designated discussion topics, events, announcements, and more.
Give your employees a safe space to:
Ask questions

Share knowledge and resources

Engage in rich discussions

Build relationships across your organization

Stay up-do-date with the company
Why RevvGo

Digital Learning
Access 20,000+ digital resources curated from diverse thought leaders and credible experts.
We take care to ensure we deliver on-topic content for whatever employees are going through on both the work and personal sides of their lives.
Topics include:
Work-Life Balance

Career path planning

Finding purpose

Managing others




Why RevvGo

Guiding Growth
Growth Guides are multi-media learning experience consisting of videos, podcasts, blogs, assessments and more, from the best experts in the field.

Each Growth Guide includes:
Diverse resources

Self-assessment

Learning practice activities

Relevant discussion topics
Why RevvGo

Bring Out Their Best
RevvGo Coaches are ready to work with you to overcome obstacles, face individual or team challenges, and develop your rising talent.
We've helped employees:
Become more confident leaders
Improve their management skills
Find more fulfillment in their jobs
Increase initiative and motivation
Balance work and life
Growth Opportunities for
Every Employee
Get your team unstuck and engaged with personalized strengths-based development experiences.
Find Purpose
Uncover purpose and meaning through the Work Life Journey.
Gain Clarity
Expand knowledge and accelerate potential with unique self-assessments.
Effectively Communicate
Understand how to communicate effectively in every situation.
Lead With Confidence
Boost confidence through empowerment, practice, and action.
Increase Innovation
Learn to generate, ideate, and elaborate on new ideas.
Pursue Passion
Find passion through intentional growth.
See How RevvGo Can Help Your Company Grow
Submit your information and we'll be in touch!